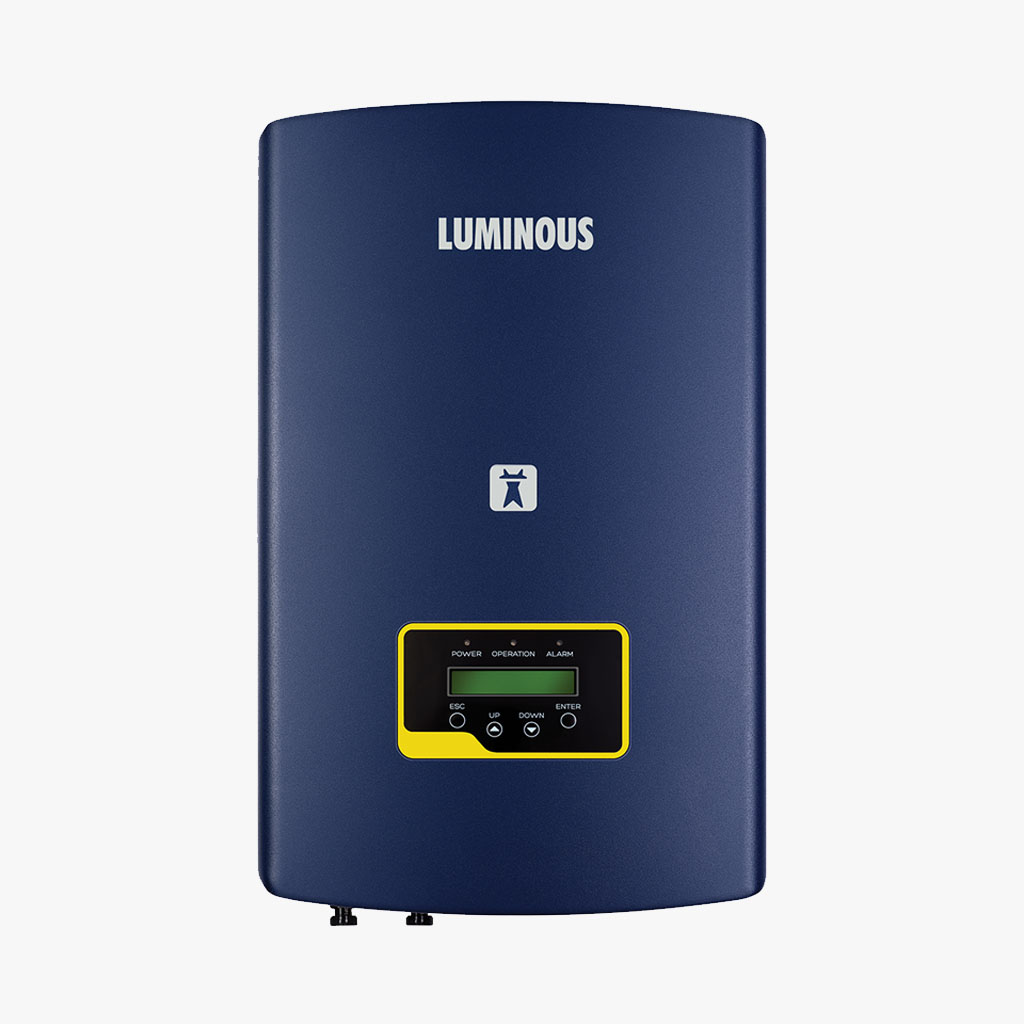 Luminous NXI 120-2KW Single Phase On-Grid Inverter
Brand: Luminous | Category: Inverter
₹ 19962
Approx Price Excluding GST @ 12%
Lock the price of this product for only ₹ 998 and buy it within 30 days on today price.
Product Details
Luminous Grid Tied Inverters are powerful inverters that converts direct current (DC) electricity into alternating current (AC), It is also called On grid system which works without battery.The Main purpose of Grid tied inverter is to supply power from Mains supply to home/offices and feed the Generation of solar Power to Mains supply
Grid Tie Inverters are designed to quickly disconnect from the grid if the utility grid goes down. It ensures that in the event of a blackout, the grid tie inverter will shutdown to prevent the energy it transfers from harming any line workers who are sent to fix the power grid.
| | |
| --- | --- |
| Model Name | NXI 120 |
| System Rating | 2 Kw, Single Phase |
| Maximum Solar Panel Connection (Watts) | 2000 Watts |
| Efficiency | 96.80% |
| Feed in Phase | Single phase |
| Topology | Transformer less |
| Number of MPPT Controller | One |
| Noise | < 30dBA |
| Weight (kg) | 9.8 Kg |
| Dimensions [H *W *D] | 339 * 565 * 172 |